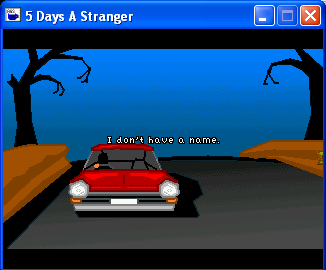 I used to have one, and a lot of people would like to know what it is.

Some call me Trilby, and as a name it suffices.

I've been called many things.

A burglar, a hoodlum, a criminal...

I prefer to think of myself as a gentleman thief.

And tonight, I've something potentially very rewarding in store.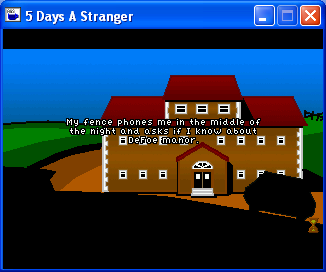 Apparently, the last of the Defoe line has obligingly died without heirs, leaving all the family valuables up for grabs.

The lawyers have got the place locked up tight, of course, but that's never stopped me before.

And the place is, of course, deserted...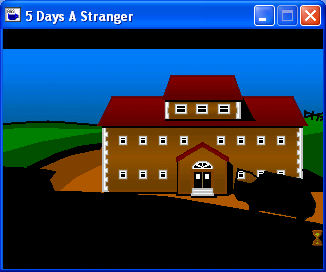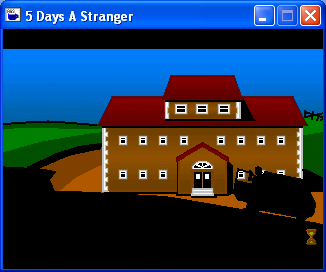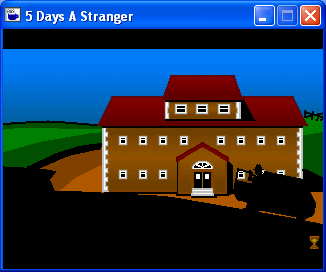 Yes, this should be a painless and rewarding evening's entertainment.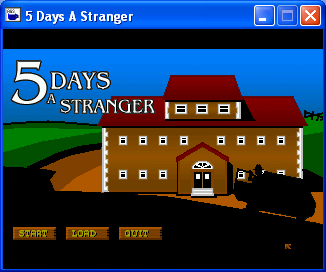 See the full intro here.
Welcome, friends and foes alike, to the game that started off the Chzo Mythos with a bang:
5 Days a Stranger
! What we have here is what appears to be a fairly standard point-and-click adventure game, albeit one with an increasingly dark and disturbing narrative. As the title notes, the storyline passes by in five days; I'll do my best to update this LP in a similar manner, grouping events together based on the day that is currently passing.
You may notice that all I have here are screen shots; I've decided to go with a screen shot LP for this title simply because there aren't all that many animated sequences to worry about (as well as the fact that Camstasia was being a pain in the arse).
If anyone has any further suggestions or comments, I'd be happy to hear them; otherwise, our next entry will begin with Day One of Trilby's entry into the DeFoe Manor!