<ul>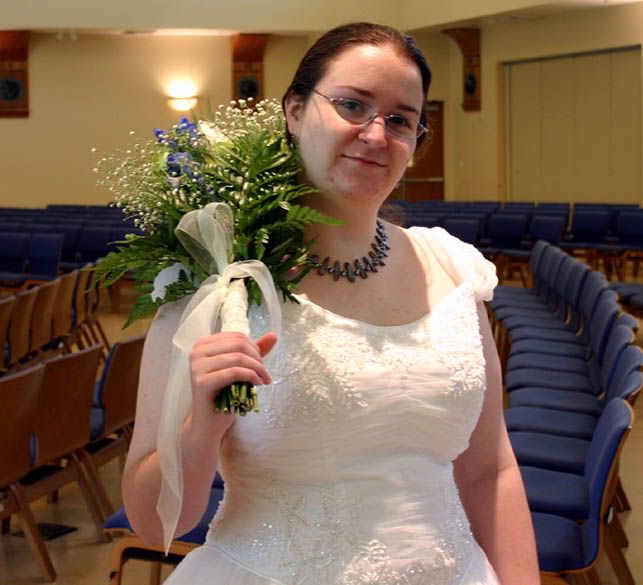 HEY GUYS. I'm Mrs. Kuhl-Paine and at the harrassment of others, I'mma be posting up some pictures.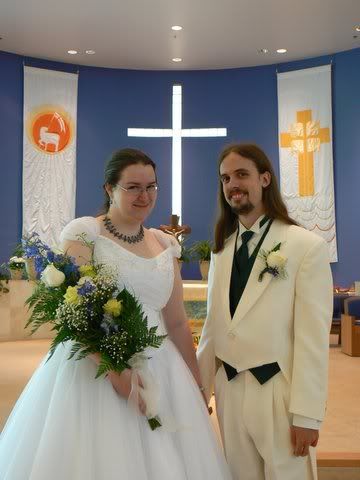 This is my husband. He's totally cool, but sometimes a pain. OH-HO I MADE A PUN LOL.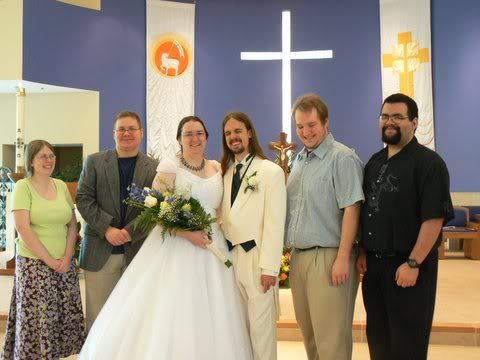 I don't always know what's going on in these photos. Like here. Someone told a joke, or something, I guess, but I don't remember at this point in time. So use your imagination I guess.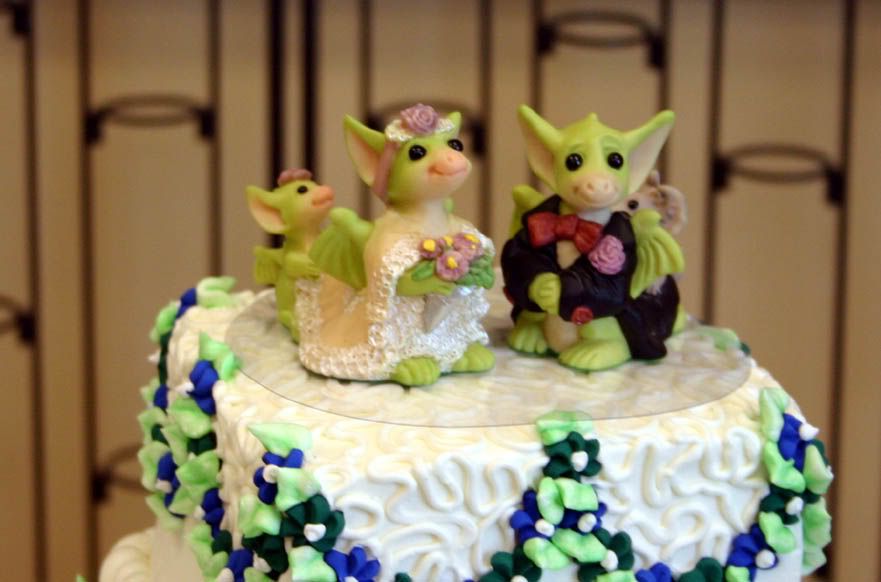 Look, dragons!
And the ladies of the wedding; mother of the bride, groom, bridesmaids, and the matron of honor. Cool chicks.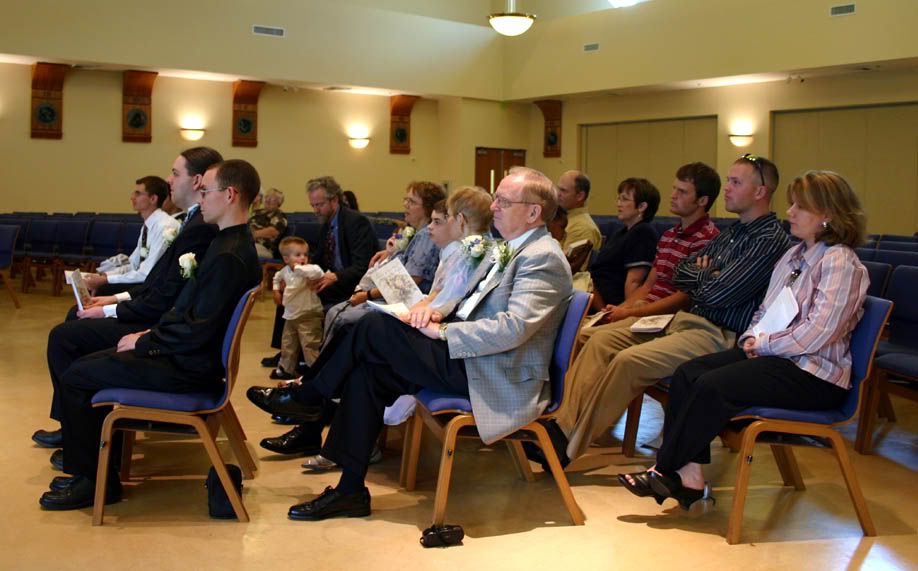 And to guess from expressions, I think this is about the time Father was confusing my name with one of his neices.</ul>WHEW THAT WAS TIRING. I'll post more later, I have THINGS TO DO AND PLACES TO GO TO. <p>
---
to make the pain go away
i cut the universe
with ribbons
because that makes perfect sense.</p>
Edited by: [url=http://p068.ezboard.com/brpgww60462.showUserPublicProfile?gid=whiteknightdelta>White] 
at: 5/19/06 18:10