I went to California last weekend for a Family Reunion, and brought my sketchbook with me because I couldn't get on the net. I wanted to scan some of my stuff, because some of it is related to you guys!
This is a sketch of a guy with a sunflower for a head. I kinda got the idea into my head that I wanted to draw a "Kinnukuman," except he was into boxing instead of wrestling.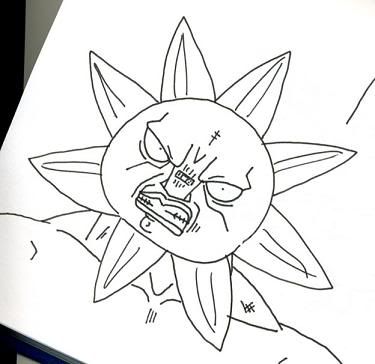 His costume. I've gotten better at drawing boxing gloves since.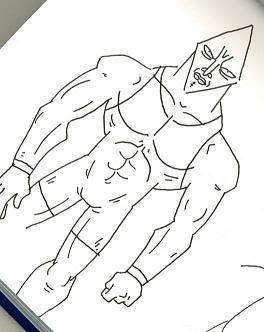 Another boxer guy. Diamond-headed.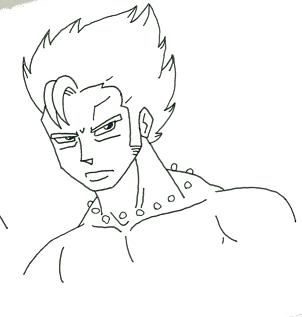 Nick Shogun, DBZ-style! I like my two hairs sticking up there.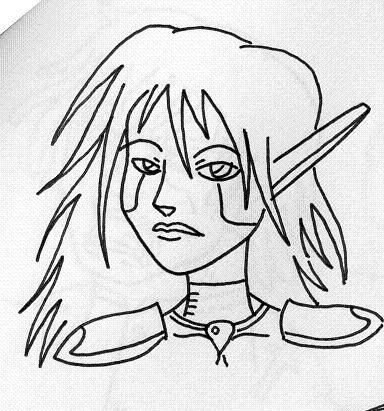 This is me trying to draw Deeum's character from CoV. It was just a sketch, and I plan on drawing the rest of her eventually.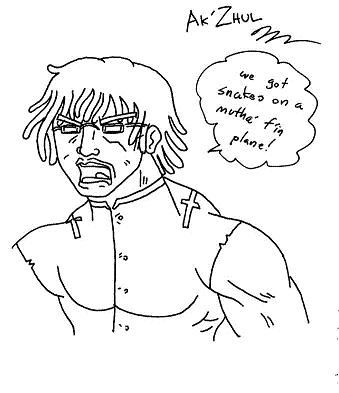 Ak'Zhul is someone's RP chara, but I can't remember whose.
Fanrico! I love drawing him.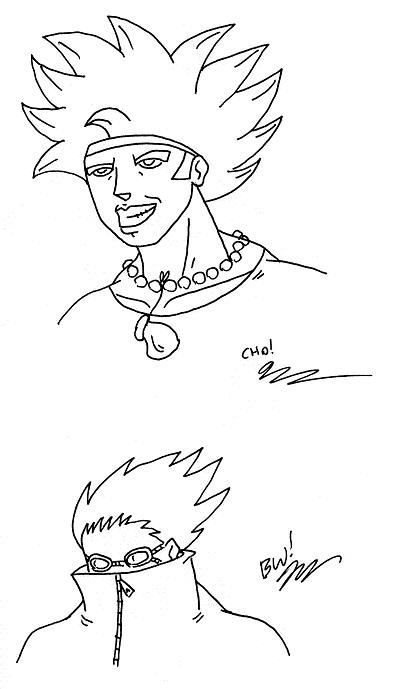 Choark was a must, because we're at war. And I was looking at the RPGWW wallpaper-type thing I drew a while back and remembered how much I liked BW's design, kinda like a grown up Shino from Naruto.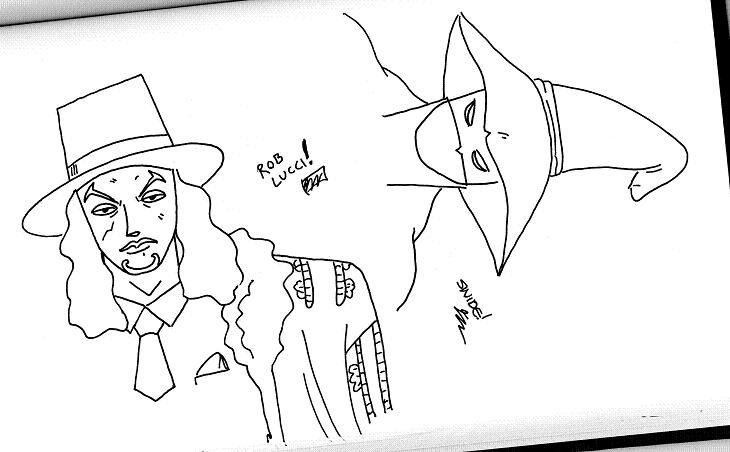 Rob Lucci from One Piece! Definetely my favorite villain right now. And Jak Snide, not from One Piece. I love black mages.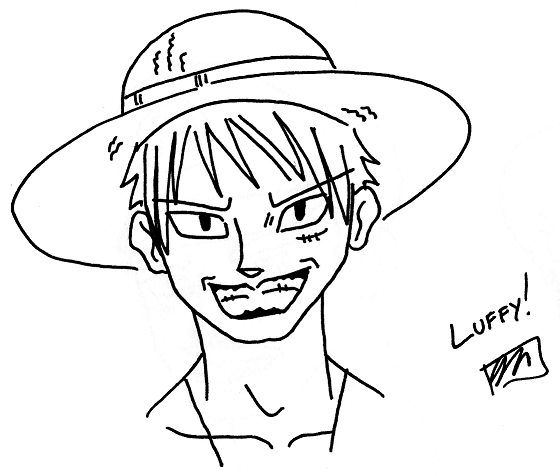 Finally, I draw some fanart of Monkey D. Luffy from One Piece. That manga/anime series is perhaps my favorite right now, besides Blade of the Immortal and Hunter X Hunter.
Maybe I'll post more later, if enough people want to see more! <p><div style="text-align:center">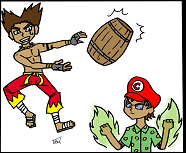 USE THE TANUKI SUIT, CHO.

-DMSCV
</div></p>