I'm just on a roll ain't I? :P
Anyways... had some new art to scan, so I decided to do so.
Enjoy.
-
"Daring or Stupid?" Group Shot 3
-
Still working on Group 2.
Decided to draw two of the big villains of the story. Drakhurn and Bouregard.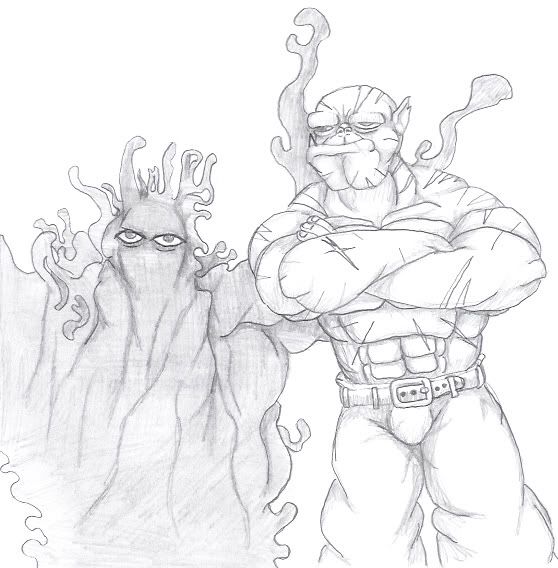 Drakhurn is the shadowy misty guy with those "piercing" eyes... as well as the apparent mastermind behind the whole incident in the rp. Bouregard's the towering ogre-like guy with all the scars, whose pretty much the big goon of Drakhurn's.
-
Deeum Gift #1
-
This was actually the first thing I had started to draw for Sarah, before that recently posted one with the little chibi rpgwwers. But since I wanted this one to look really good, it naturally took a long time to finsih, due to my usual drawing hesitations. e_e
Hope she likes this one. I really tried my hardest to make it look good and "worthy."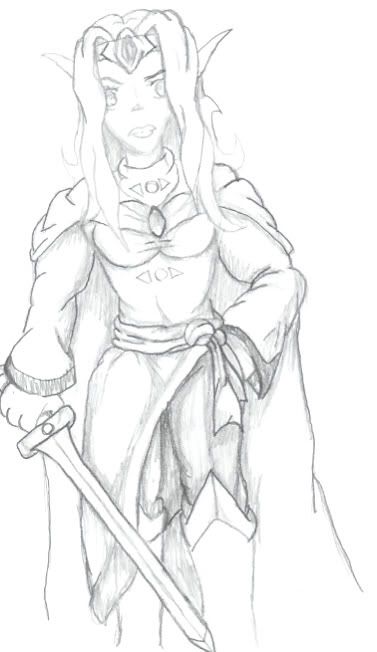 I will be going over the lines later on with ink or something... ;_; <p>"I don't mind being ogled, ridiculed,
Made to feel miniscule,
If you consider the source, it's kinda pitiful.
The only thing you really know about me is...
...that's all you'll ever know"-- Slipknot "My Plague"</p>
Edited by: [url=http://p068.ezboard.com/brpgww60462.showUserPublicProfile?gid=ashfanrico>Ash] 
at: 4/29/06 21:34