Since Mike's computer went caput and we started sharing this one, I only get to work on this from time to time--I'm stopping work on it for the day so I'mma put it up here for
stuff
.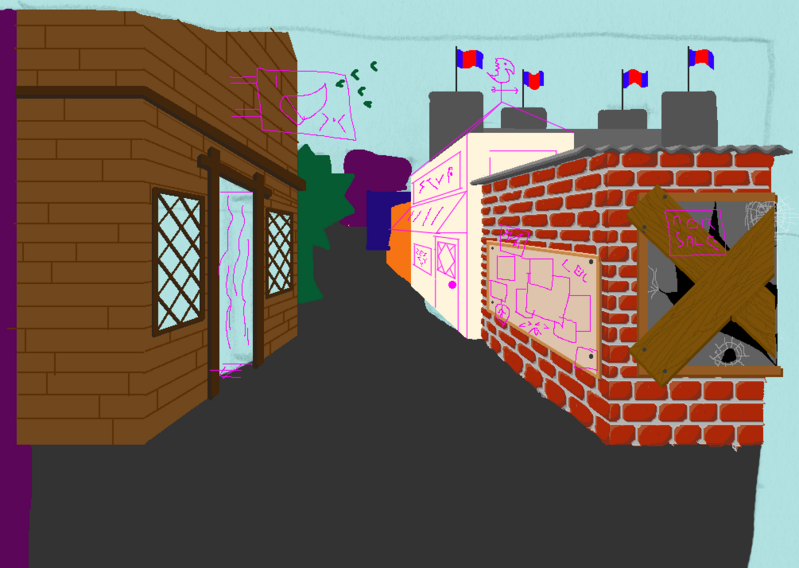 Basically, I'm hoping folks can do a couple things:
[1] point out errors. I still have the image in layers so now would be the ideal time to say something. This includes things such as getting the lighting wrong or assuming the wrong shape of the castle.
[2] link to references--especially, I'd like an image (photograph or digital painting) of a building with wooden siding; same with cobblestone. If you've anything you think if useful, I'd like it!
[3] suggestions for the three tiny buildings in the back (which likely won't get much in the way of detail) and the larger building in the foreground (currently a large purple blob in the canvas, thus cropped out); also I'm going to see if I can't place in a stall or two, and some merchants sitting/standing with their wares. If you've any relevant characters/NPCs, go go description get!
Right. That's it.