Many of you will, hopefully, remember that big ass banner full of all the character sprites that we used to use for the board's banner.
Well i took that banner and gave it a bit of an update. Basically upgrading some sprites to their current forms, added and/or took out some characters. Some are even custom sprites i made for said characters.
Hope it looks good and I hope i was able to get as many people's chars in as possible.
-if not, please let me know.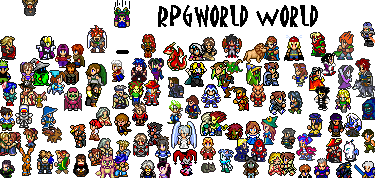 <p>-----------------
"This movie really should have been called MASSIVE EXPLOSION: THE MOTION PICTURE." -Foywonder on "The Marine"</p>
Edited by: [url=http://p068.ezboard.com/brpgww60462.showUserPublicProfile?gid=ashfanrico>Ash] 
at: 10/19/06 2:57